NUDES uses Islamic geometric patterns to create 'Mosque of Light' proposal in Dubai
Publisher Name
www.designboom.com
---
Description
---
The mumbai-based architecture office, NUDES, has designed the 'mosque of light' for a competition entry as part of the Dubai creek harbor development. in Islamic architecture, light plays an essential role in designing the interiors of mosques and other buildings. this proposal explores the combination of light and built form to create a spiritual experience.
The approach to the 'mosque of light,' all images courtesy of NUDES

NUDES has designed the multi-layered geometrical form to filter the harsh daylight softly into the prayer hall. light bounces off the doubly curved surfaces and filters through the 'mashrabiya' apertures, which are based on Islamic geometrical principles and is generated from simple repetition of geometries. in addition to the dramatic display of light being filtered down, the architectural system also protects the inhabitants from the intense sunlight and provides a cooling environment.
duality between light and space to create a spiritual experience
the proposed 'mosque of light' is sited strategically at the dubai creek harbor development which is expected to have 48,500 residential units in total, and a population of approximately 175,000 residents. the mosque is designed to hold regular daily prayers as well as friday and eid prayers for a population of 7500. the main prayer hall is oriented towards the main qibla wall and the spaces for prayer have been designed on the ground floor for both male and female populations. spill out spaces have been created at both the ground plaza level and also on the terrace. the terrace can be accessed by the four minarets that holds the composition of the mosque and unifies the geometrical concept of the overall building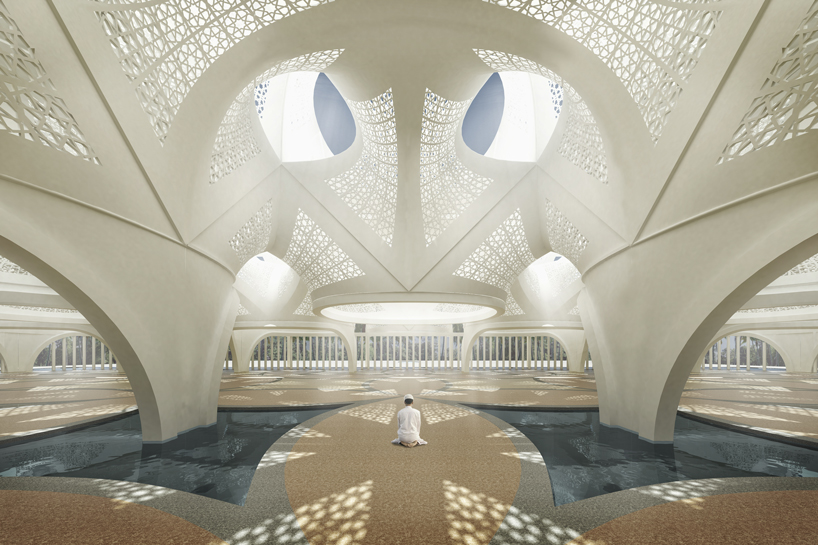 light bounces off the doubly curved surfaces and filters through the mashrabiya' apertures based on islamic geometrical principles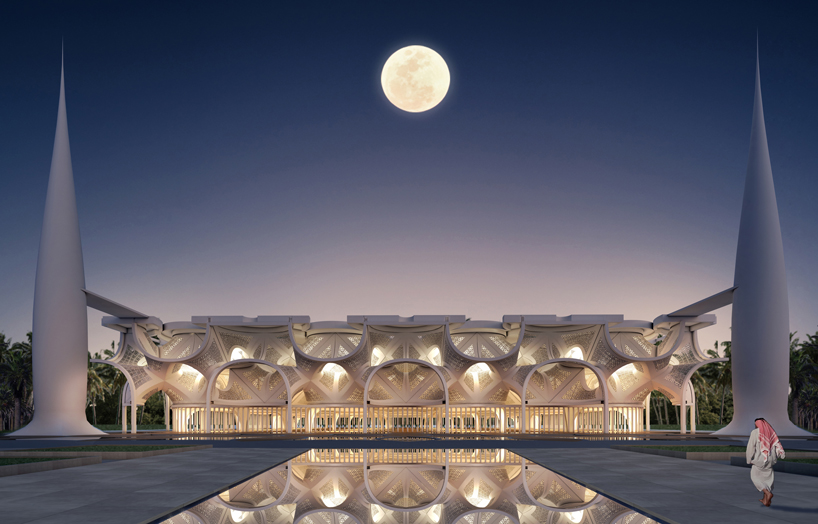 approach from darkness to light, and from ignorance to faith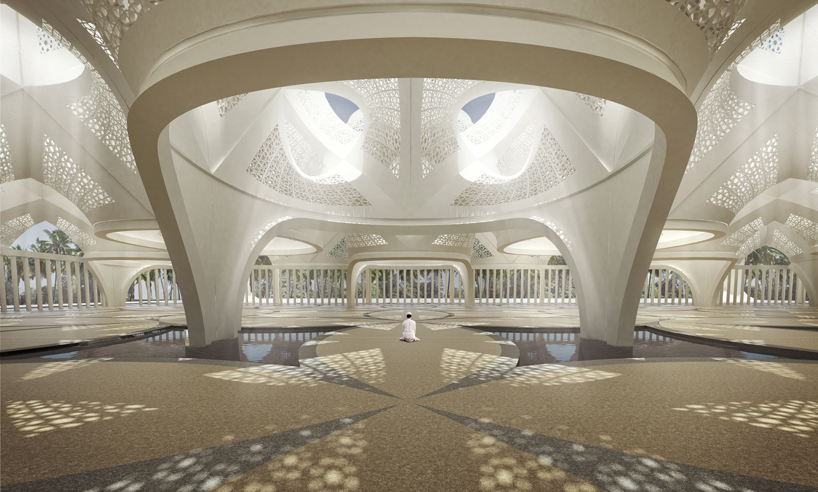 the prayer hall is adorned with cooling water ponds


a geometric module consisting of multi-layered minimal pre-cast surfaces with Islamic geometric patterns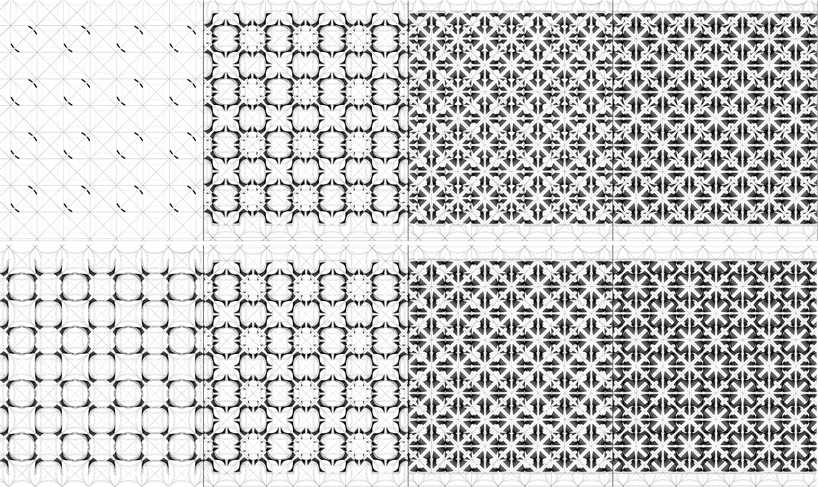 cross sectional layers reveal the rich architectural tapestry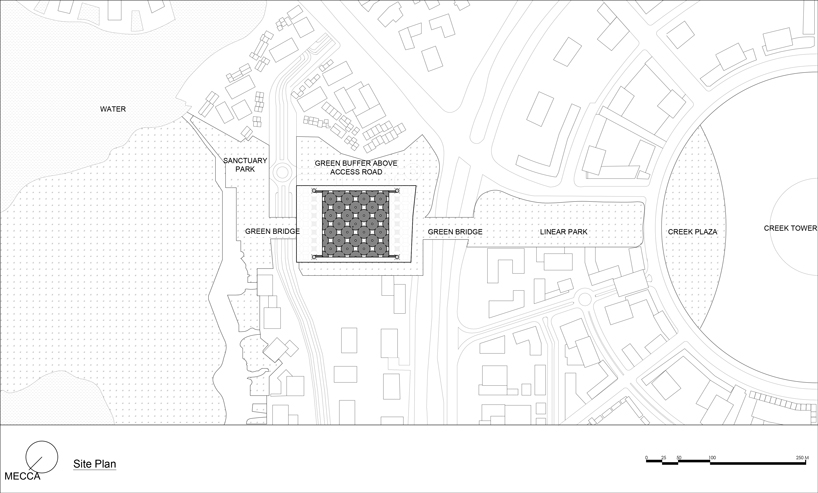 site layout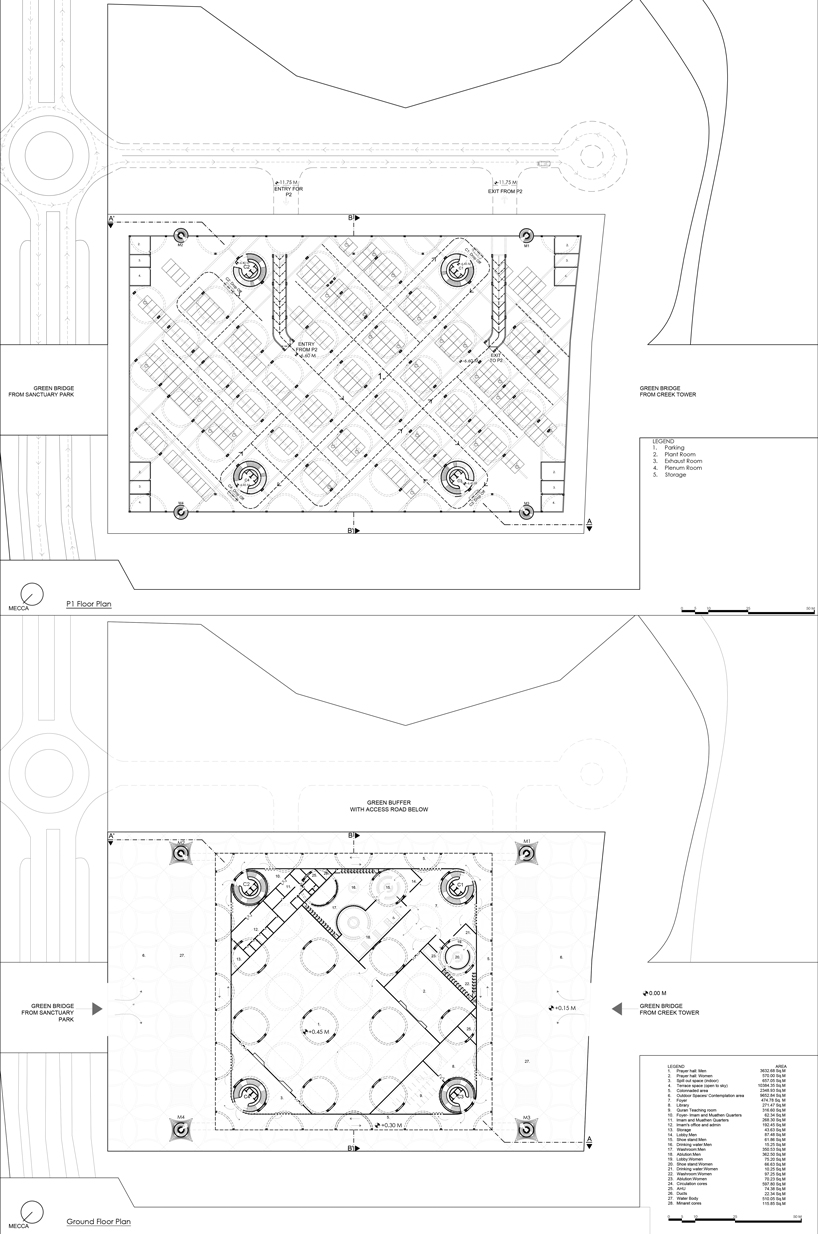 floor plans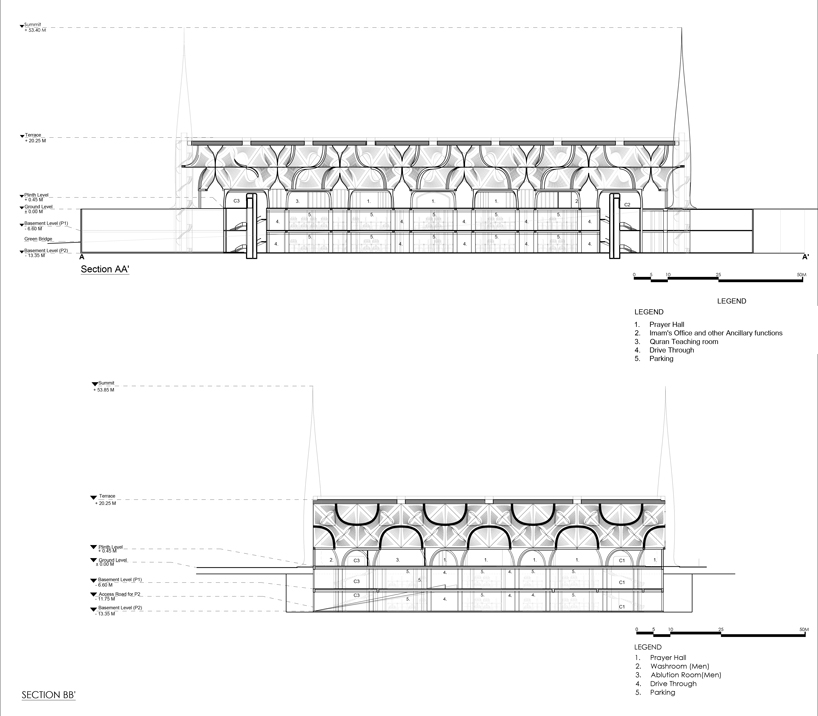 sections


structural system module
---